PBE Resources
Incontinence is Underreported and Disproportionately 
Correlated with Adverse Health Events

New Study Demonstrates Importance of Optimal Continence Management Plan in Improving Outcomes, Reducing Staff Turnover
The correlation between incontinence and other challenging medical events may be stronger than you think.
A new study co-authored by PBE CEO and President Andy Stocking analyzed claims data from 1.2 million Medicare beneficiaries age 65+. The study revealed that people experiencing incontinence were significantly more likely to also experience slips and falls, UTIs, dermatitis and behavioral disruptions. For those experiencing fecal incontinence, the correlation was even higher.
The study concluded that organizations which address and properly manage incontinence can help their patients, residents and clients reduce the likelihood of facing these other medical challenges.
In turn, this also eases the labor burden, mental stress and potential turnover of your professional caregiver staff.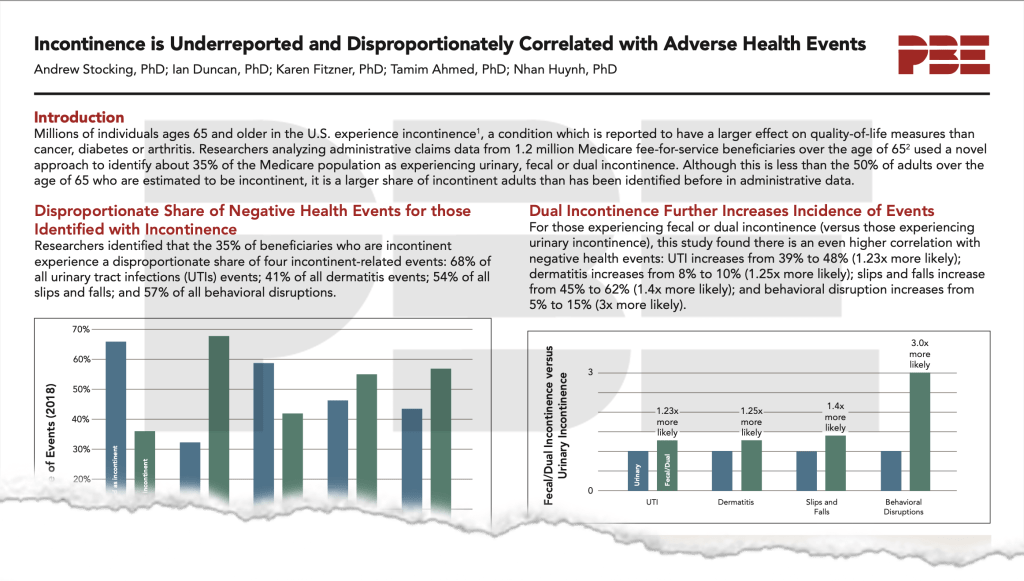 Complete this form for instant access!