A PEOPLE COMPANY
A woman-owned family business for almost 60 years, PBE designs, develops, and manufactures high-performance absorbent products. From our two manufacturing locations in Northwest Ohio, we market solutions for incontinence care, acute care, and other specialty absorbent products. PBE strives to create and maintain an exceptional work environment that supports and encourages our associates' growth and development.
A GREAT PLACE
TO WORK
---
---
Associate safety and engagement are at the heart of our business. We are focused on ensuring a workplace that enables PBE associates to contribute at their highest levels through training, development, teamwork, and work-life balance.
MISSION-BASED INNOVATION
Our mission is to be a principle-centered business that uplifts, enlightens, and enriches the lives of those it serves so that they can live more abundantly. We are proving this through the innovation and expansion of high-absorbent niche products that are manufactured to improve the human condition and elevate our customers' quality of life.

Carol Stocking
Co-CEO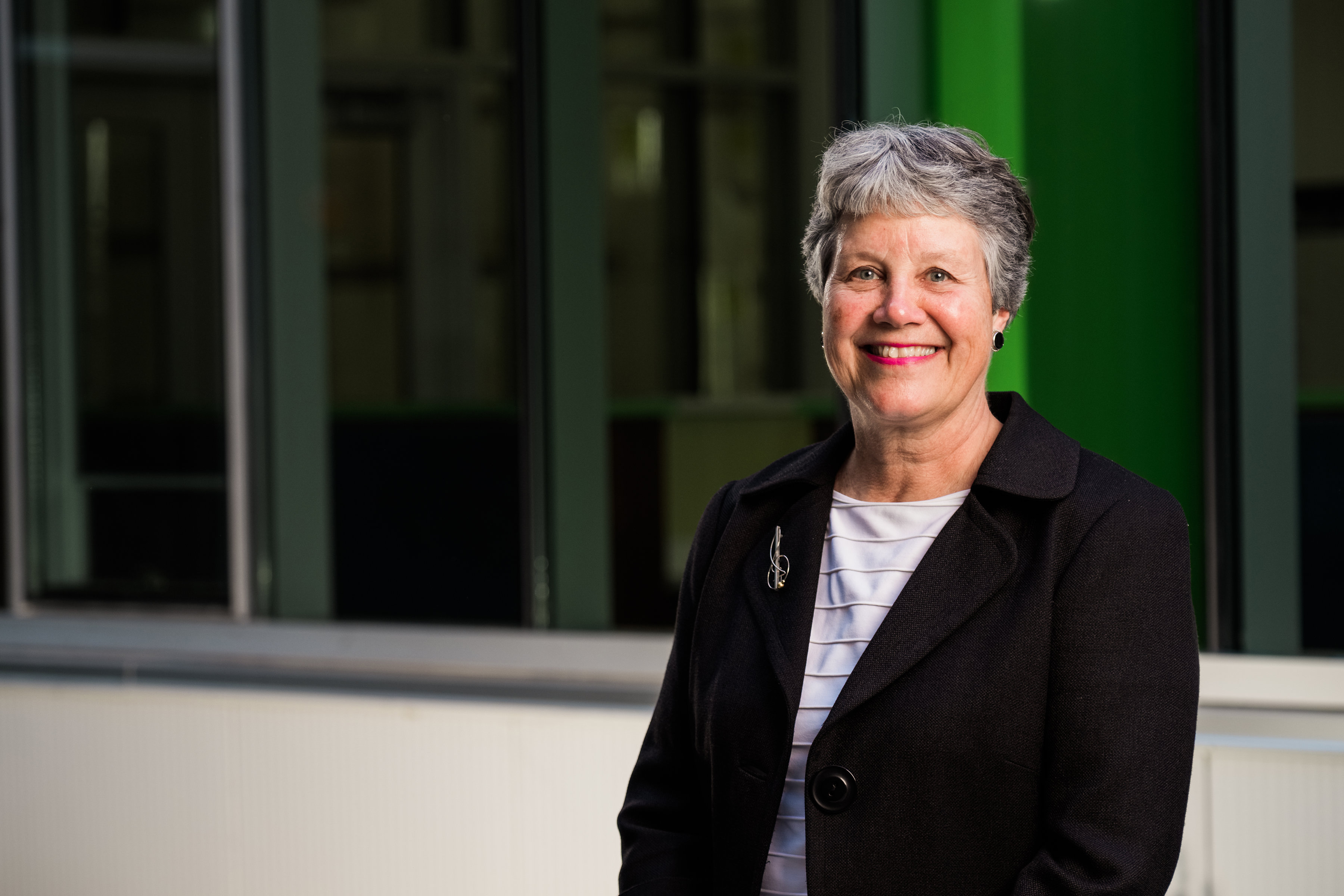 As second-generation owner of the company, Carol grew up with Principle Business Enterprises, and early on invested her limited resources to help the struggling company. By the time that the company found its niche as a source of fall prevention footwear, Carol was a full-time mom serving her family as chief educator and homemaker.  Her entrepreneurial instincts were reignited when she rejoined the company in 2000 with a full time focus on her areas of expertise—graphic design, interior workplace and people-centered office design, and project leadership.
Carol was a central "driver" in managing 3 major expansions of the company's physical plant and has commanded the respect of architects and construction teams for her vision, energy and creativity which have earned the company accolades for its person-centered thoughtfulness.
In 2010, Carol was named CO-CEO along with husband, Chuck as a further indication of her solid grasp of the business and markets that the company serves.  Carol has a tremendous natural marketing sense and she has been an integral member of the marketing team for over 18 years.  Carol and Chuck were recognized by Ernst and Young as 2017 Entrepreneurs of the Year for Michigan and Northwest Ohio.  Carol has a Bachelor of Arts degree in Interior Design from Michigan State University.

Chuck Stocking
Co-CEO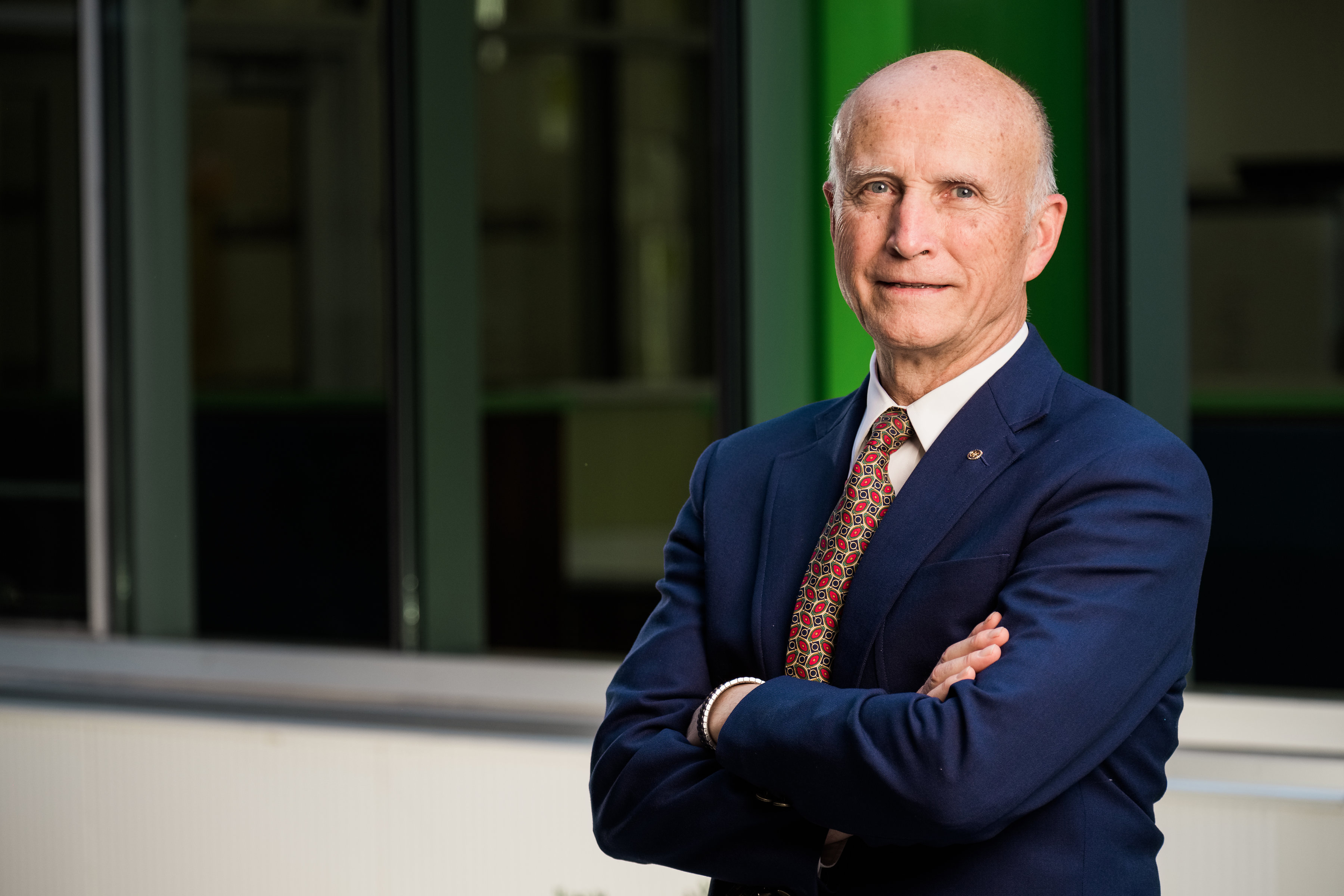 Chuck began his professional career as Vice President and house counsel of a public company in Chicago, General Binding Corporation.  In 1975, he joined Principle Business as Vice President to assist Founders, Lee and Jim Mitchell in the reorganization of their company and the construction of its first office and plant in Wood County, Ohio.  Over the next several years he played an integral role in the growth of the company's product line from its single-product focus to a range of products and an emphasis on pioneering work in the field of absorbent technologies.
In the mid-80's, Chuck became a principal in the strategic planning and turn-around consulting firm of Yocum Consulting Services. Later in 1994 Chuck was asked to lead the restructuring of PBE and became its President following the retirement of the company's founders. In succeeding years, he oversaw the addition of several key functional leaders and the development of an Advisory Board and Operating Board of Directors. Under Chuck's leadership, the company grew its manufacturing footprint through major investments in product development and new manufacturing capacity.
In additional to the organizational improvements, PBE's leadership team, associates and their dedication to the company's purpose and mission has been integral to its continued success. Subsequent to Carol's addition to the company and following her designation as CEO, Chuck joined her as CO-CEO.
Central to the obvious devotion which Carol and Chuck have for the company and its people is their passion for dramatically improving the quality of life for caregivers and care recipients while eliminating waste in healthcare. Chuck is actively engaged in domestic and international public service work through leadership positions in an array of organizations, but especially Rotary International. Chuck grew up in North Central Illinois, graduated from Principia College in Elsah, Illinois, and earned a J.D. degree from Northwestern University School of law.

Andrew Stocking
President, COO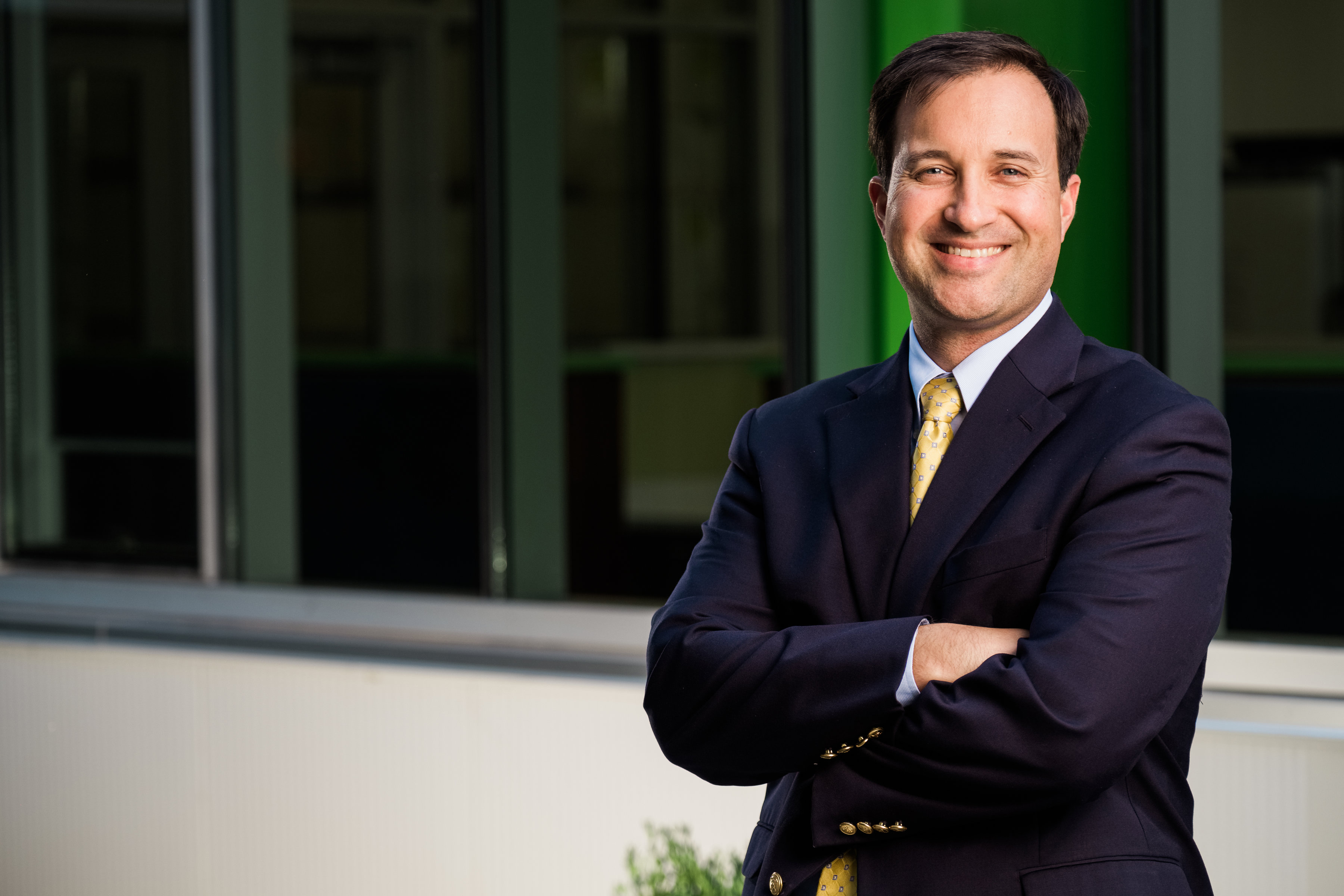 Andrew Stocking, Ph.D., is President and COO of PBE, as well as a member of the Board of Directors. He joined PBE as the third-generation after a career in engineering, technology, nonprofits, and government. At PBE, Andrew is passionate about uplifting the lives of customers through best-in-class products, improving the lives of PBE associates through innovative and transformative programs, and supporting the surrounding community through corporate engagement. Andrew is committed to American manufacturing in the Midwest.
Prior to leading PBE, Andrew held a succession of roles within the federal government, including Senior Advisor for Economics and Energy Security at the Department of Energy and Market Design Economist at the Congressional Budget Office in the healthcare unit and microeconomic studies unit. In those roles, Andrew contributed to non-partisan policy debates about a variety of topics, including healthcare reform, energy markets, environmental policy, auction design, trade policy, and competition. In recognition of his work on energy security at the Department of Energy, Andrew was awarded the Secretary of Energy's Honor Award in 2016.
Prior to working for the government, Andrew was Vice President of Business Development for a Silicon Valley web startup. He has been an adjunct professor in Economics at the University of Maryland and is currently adjunct professor at Bowling Green State University in the business school.
Andrew has a BS in chemical engineering, MS in civil engineering, from Stanford University and a PhD in Resource Economics from the University of Maryland.

Mike Kirby
Managing Director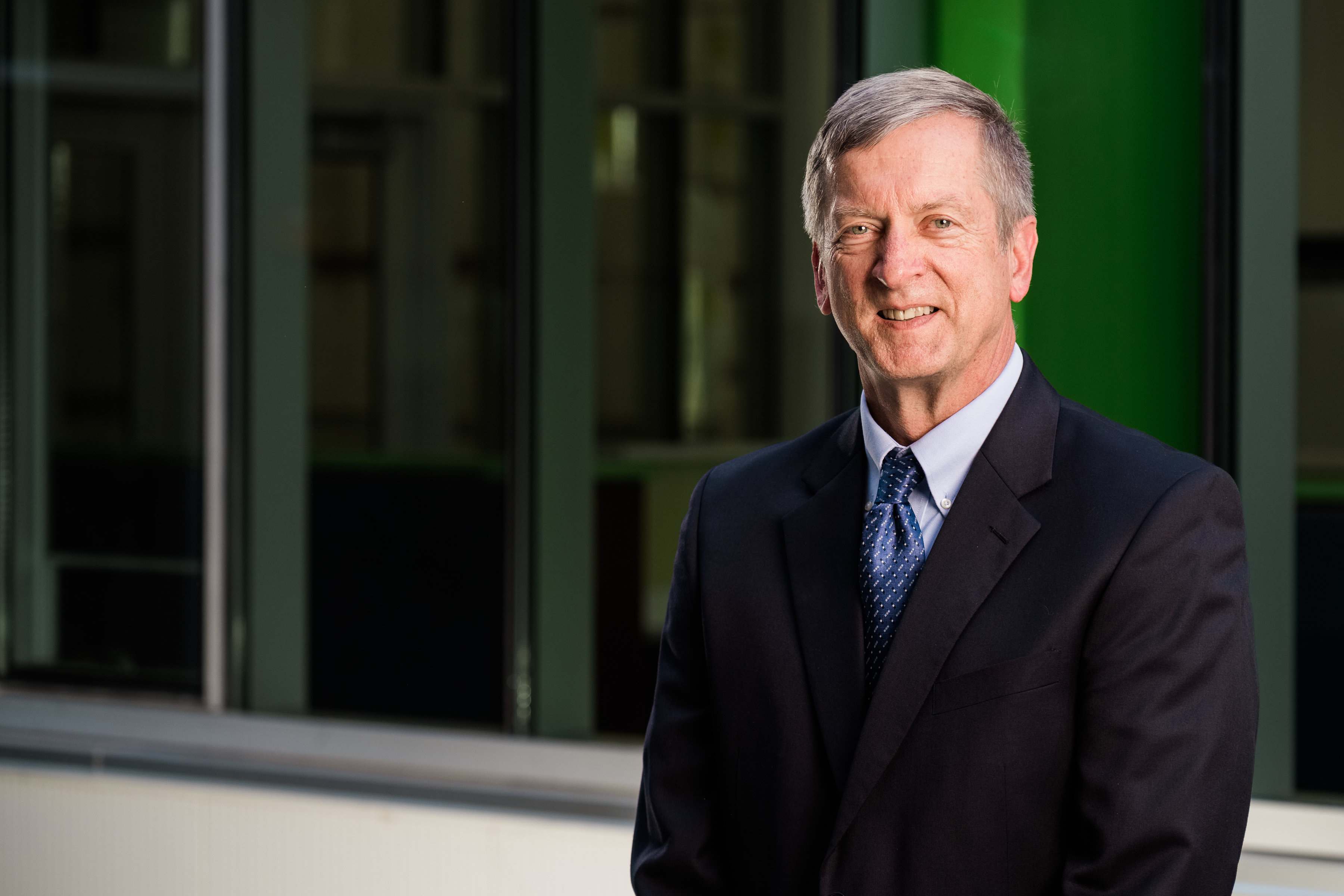 Mike joined Principle Business Enterprises in 1996 as Chief Financial Officer. In 2014, he accepted the role of Managing Director and a seat on the Principle Industries Board of Directors.
Previously, Mike served as the Controller of the Toledo-Lucas County Port Authority that operates Toledo Express Airport, oversees the Seaport of Toledo and facilitates innovative business financing for economic development projects. In 1972, Mike joined Arthur Young & Co, auditing/consulting many with regional companies: Owens Illinois, Schindler Haughton Elevator and several manufacturing companies.
A graduate of Miami University, Mike majored in Finance & Accounting. For 29 years he was Business Manager for the Maumee United Methodist Church and currently is Treasurer for the Citizens for Anthony Wayne Schools. He is an avid tennis player and enjoys running.

Alan Clifford
EVP, Operations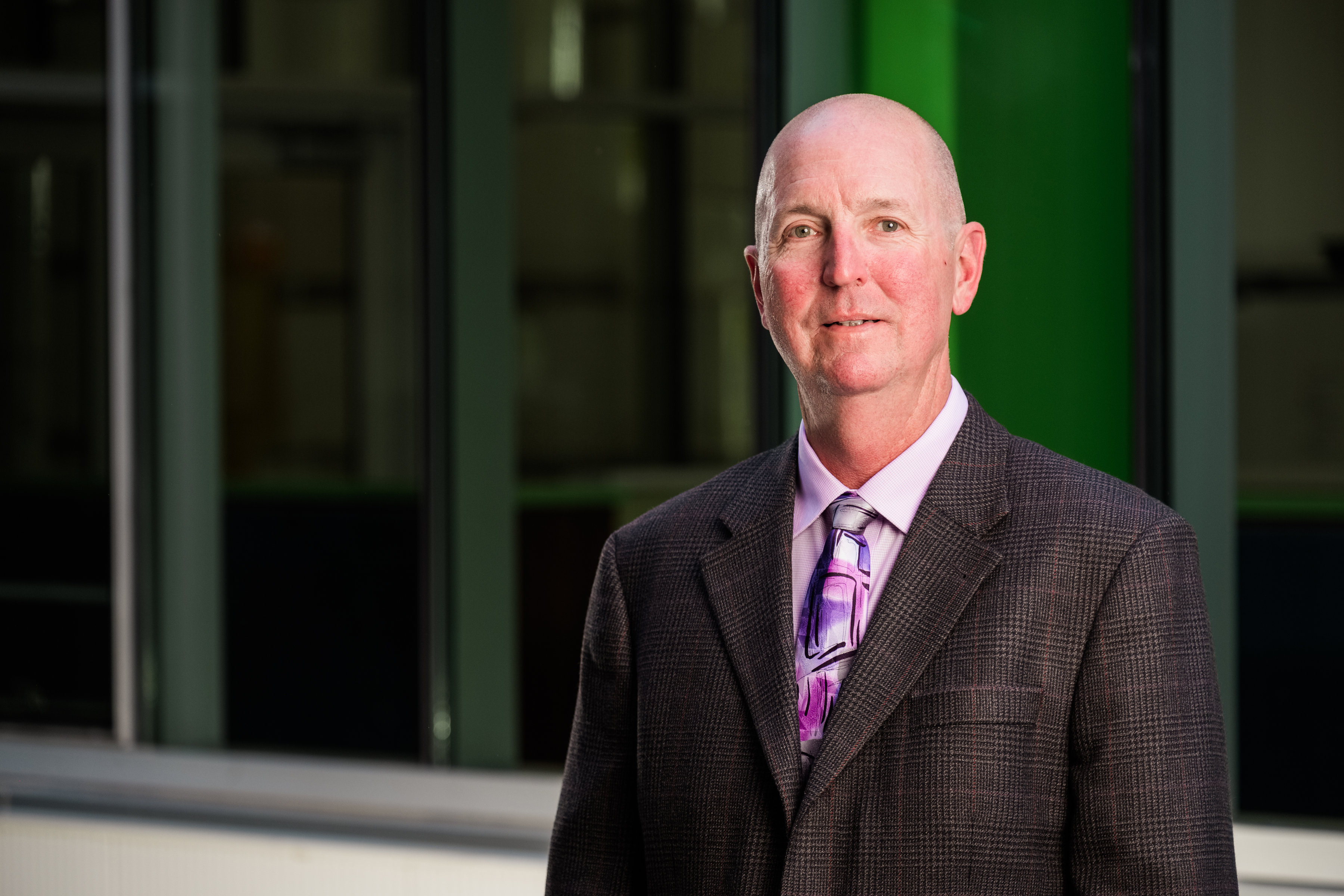 Alan joined Principle Business in 2000 as Plant Manager. His passion for business development quickly led to an expansion of his role to include Private Label Sales responsibilities as well as leading PBE into the consumer market space with pet care products. As PBE has grown, Alan's role has evolved as well, first to Vice President of Operations in 2007 and then to Executive Vice President of Operations in 2014.
He has 40 years of experience in the absorbent product industry having held manufacturing leadership and R&D project management roles with Tambrands Inc. (Tampax Tampons), First Quality Hygenics (private label fem-care), and Drypers Baby Diapers.
Alan holds a Bachelor's of Science degree in Business Administration from University of Maine, an Associate's Degree in Business Administration from Husson College, Bangor, Maine. His interests outside of work include family activities, camping, and home projects.

Rodney Eason
VP, Human Resources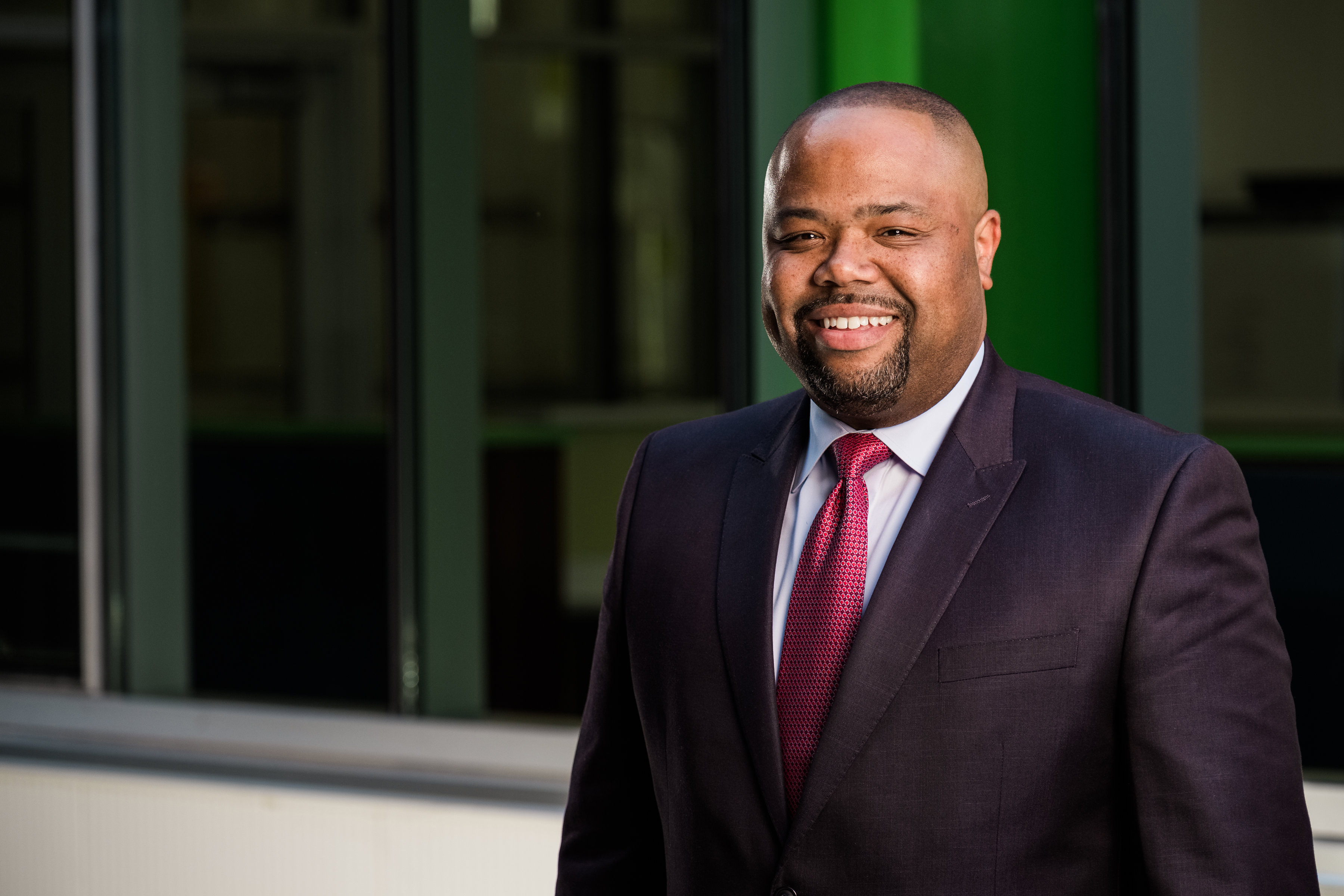 Rodney has been Vice President of Human Resources at PBE since September 2017. He possesses over 24 years of leadership experience in the areas of Operations Management, Training, Safety and Human Resources – from 11 years at UPS as an Operations Manager, Training & Safety Manager and HR Supervisor, to eight years as a Regional Human Resources Manager at Fifth Third Bank. Following Fifth Third Bank, Rodney spent four years as the HR Director for The Andersons.
Rodney attended the University of Cincinnati, receiving a Bachelor's Degree in Marketing & Management and a Master of Business Administration from Heidelberg University. He is certified as a Senior Professional in Human Resources (SPHR) and a Society of Human Resources Management Senior Certified Professional (SHRM – SCP).
Rodney has been married for over 17 years to his wife Sheila and has two children, Donovan (13yrs) and Nia (5yrs). He enjoys spending time with family, reading, sports and volunteering in his church and in the community.

Heike Reid
VP, Business Development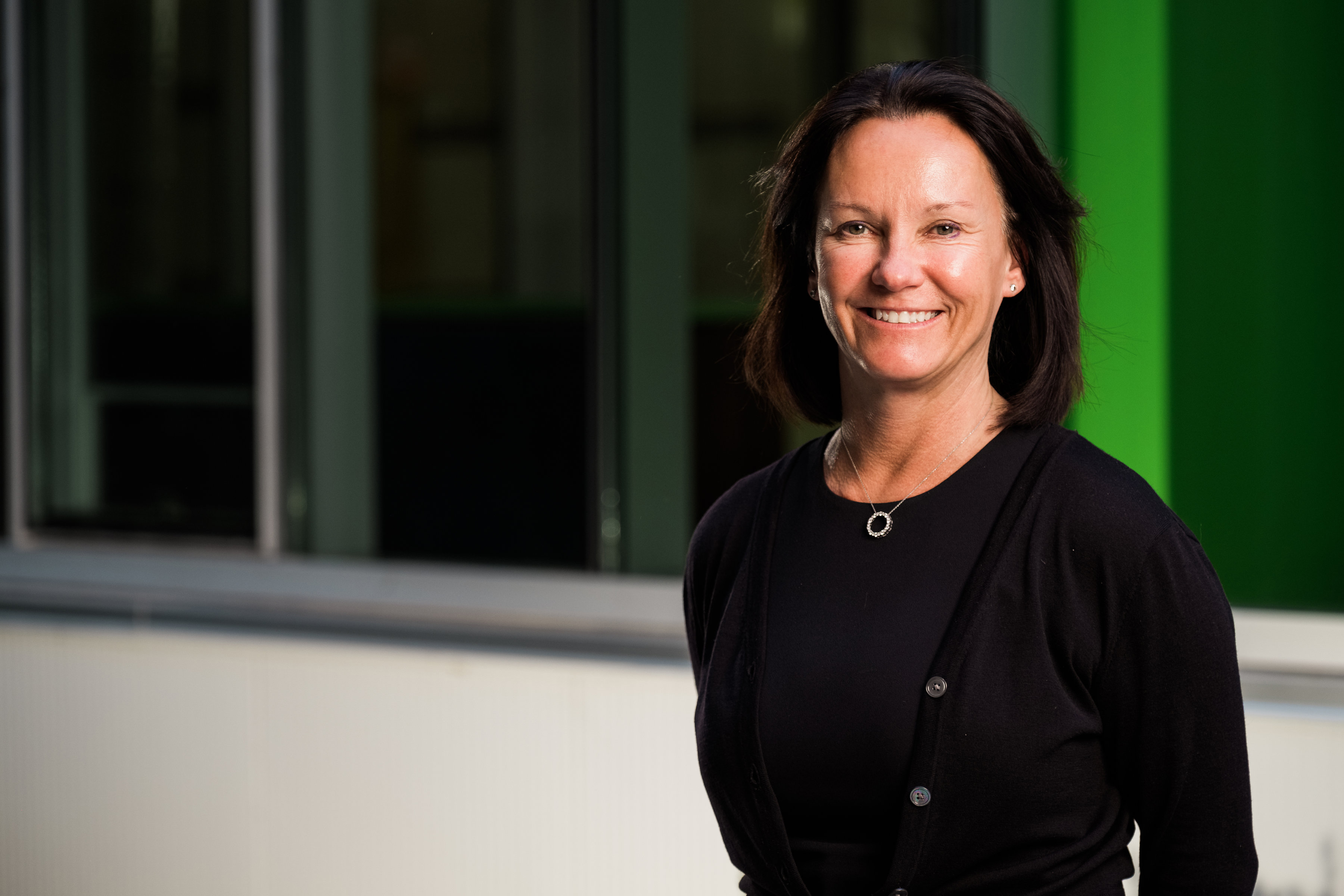 Heike joined Principle Business Enterprises in May 2016 as Vice President of Business Development, with responsibilities for the development of Private Label, Leading Edge Absorbent Product and Gelok business units.
Heike is a 25-year veteran of the Personal Care category, managing diverse product lines such as Baby Diapers, Feminine Hygiene, Adult Incontinence and Wipes, in Retail and Healthcare channels. She has held senior leadership roles with First Quality, Irving Consumer Products, Ontex BVA and Albaad USA.
Heike attended Ryerson University in Ontario, Canada. She is very focused on health and fitness and regularly spends time outdoors cycling or kayaking or doing classes at the gym.

Brian Kreider
VP Sales, Incontinence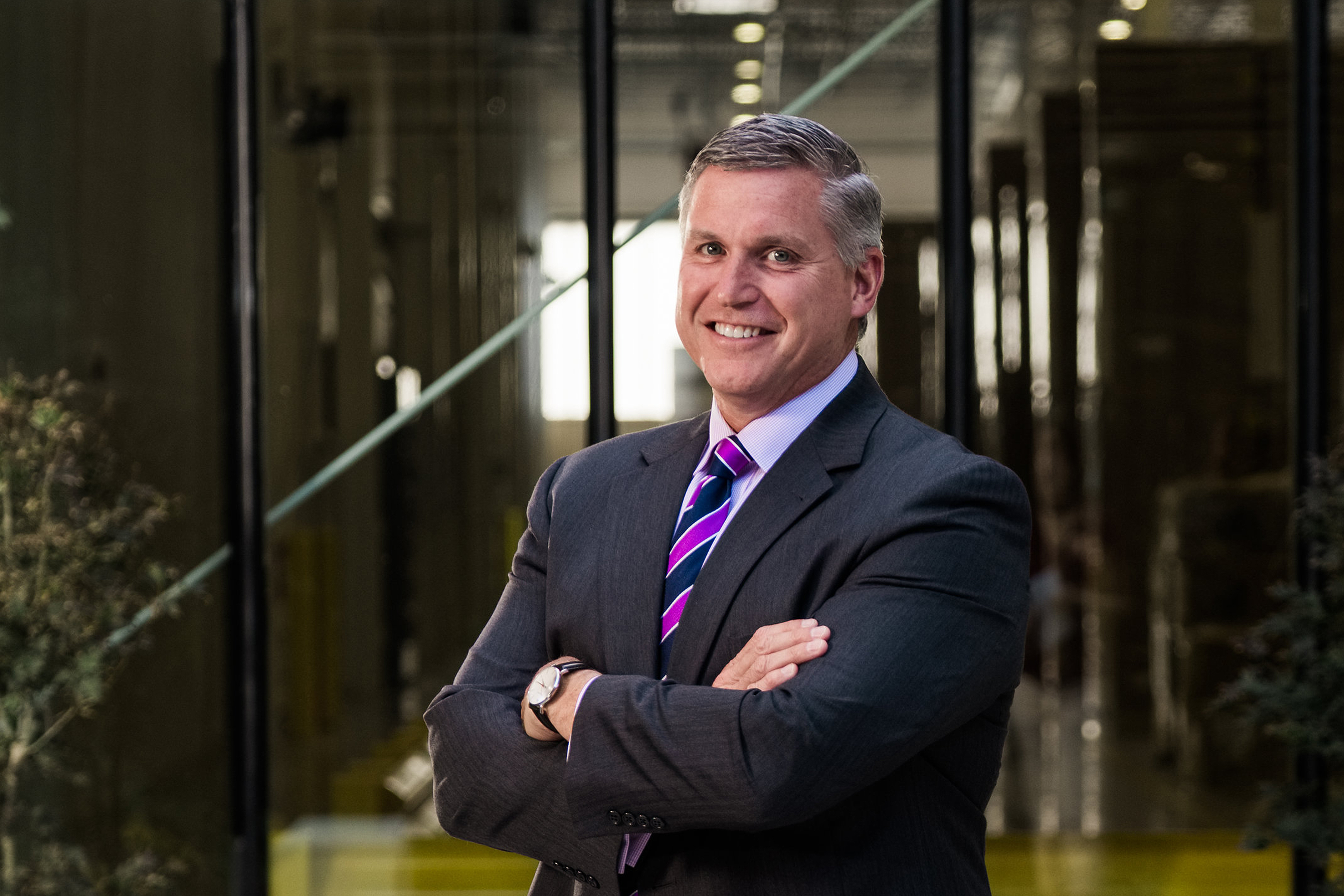 Brian Kreider joined PBE in 2013, bringing 20+ years of healthcare experience.  His vast industry expertise stems from 10 years in manufacturing in the adult incontinence market and 12 years with a national distribution company servicing all the channels that PBE partners within. His passion for making a difference in the world led him to his role at PBE where he embraces the culture and mission of the company.  He leads his teams with a focus on why PBE exists and what they do to make a greater good for those they serve.
Brian lives with his family in Holly Springs, NC and is a graduate of the University of West Florida.

Angie Willliams
VP, Marketing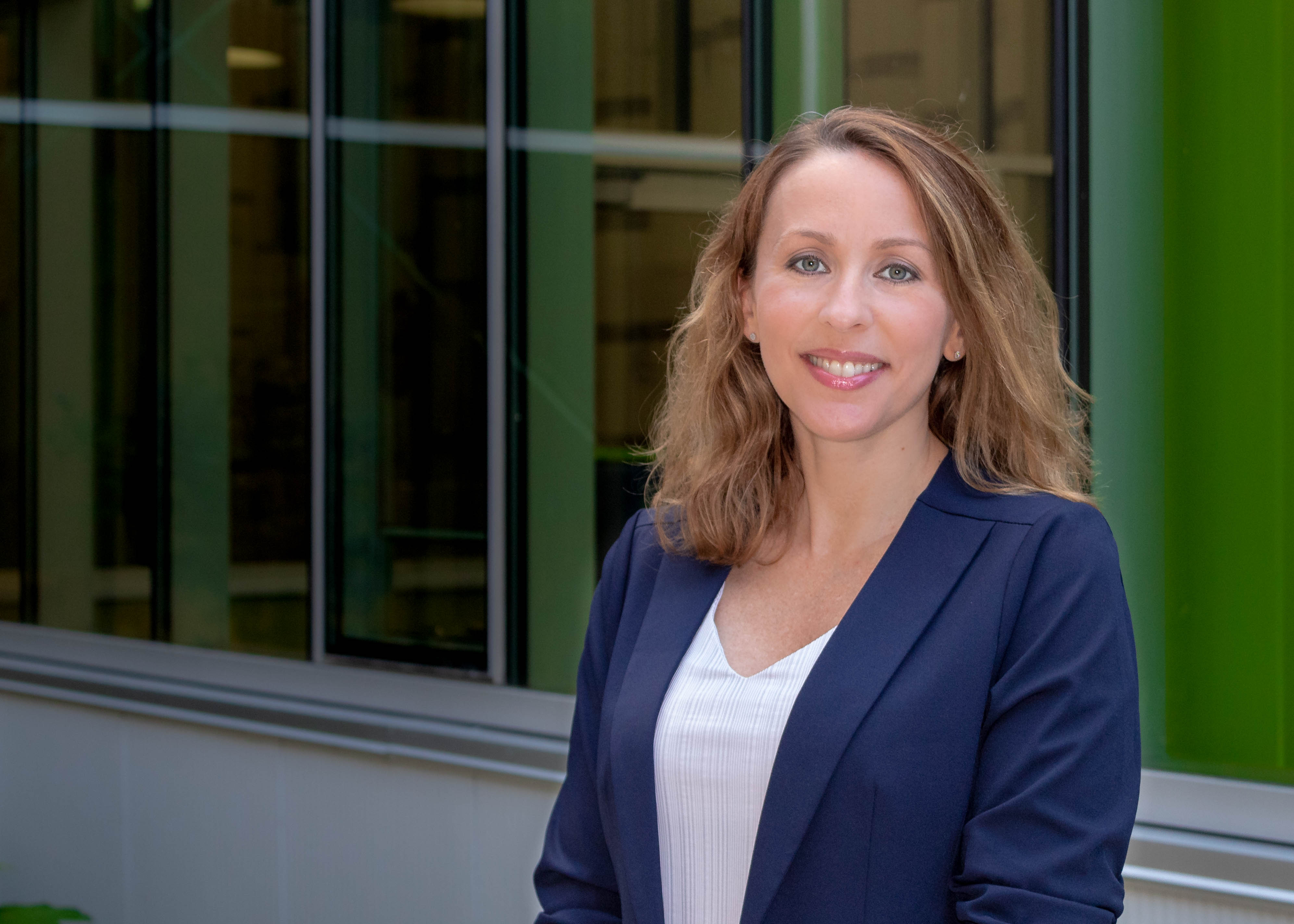 Angie joined PBE in 2018 as Vice President of Marketing. With a management consulting background, Angie's marketing methodology is rooted in aligning associate and customer experiences to achieve business outcomes.
Prior to joining Principle Business Enterprises, Angie was the Senior Director of Product Success and Brand Strategy at Pepperjam, formerly part of eBay. There, she was accountable for guiding company communications and product development during continuous transformation. While working as a marketing leader for Gap International, a management consulting firm specializing in breakthrough performance, Angie helped build the marketing and creative systems that increased the company's brand awareness.
Angie graduated from Bowling Green State University with a BA in Visual Communication Technology, and recently moved back to the area from Philadelphia, PA. When Angie is not working or chasing her 2-year-old, she's playing golf, watching sports or cooking.
J.C. Anderson
EVP, Operations
Whirlpool
Jose Mendez-Andino
VP R&D Insulation
Owens Corning
Timothy Pontius
President
One Natural Way
Brent Cousino
Principal
Browning Cousineau
Amanda Backus
VP HR, Risk Management,
AP Emissions Technologies
Jacquelyn Star
Manager, Risk, Interface, & Assurance
Chevron
J. Daniel Heur
Dir., R&D Strategic Planning and Value Optimization
Nissan North America
Ladd Nichols
Owner
First Coast  Medical Supply
Thomas Waggoner
Vice President
Scotts Miracle Gro
Carol Stocking
Co-CEO
PBE
Andrew Stocking
President, COO
PBE
Bradley Whitehead
President
Fund For Our Economic Future
Chuck Stocking
Co-CEO
PBE
Mike Kirby
Managing Director,
PBE